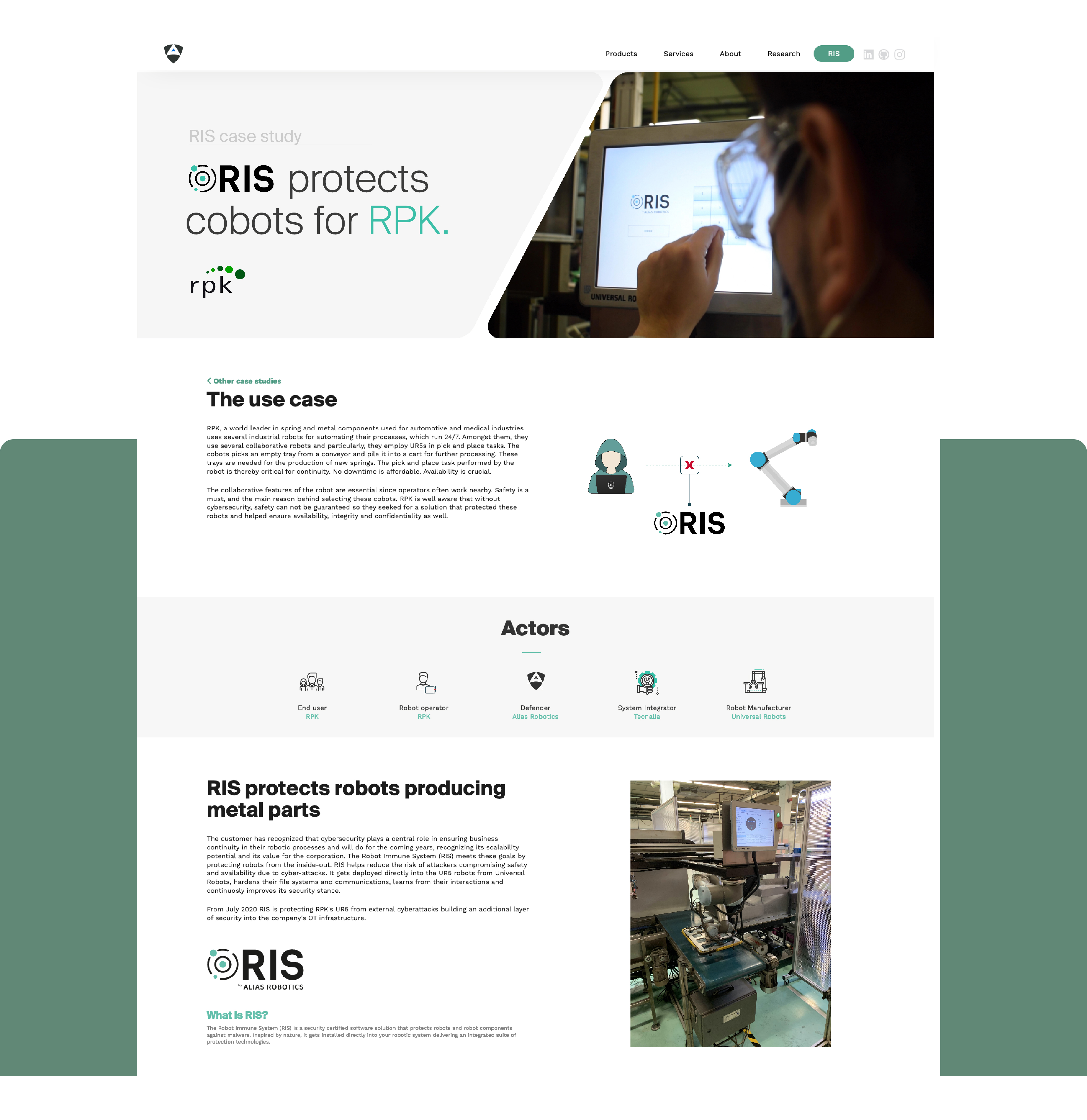 From July 2020, RIS is protecting RPK's collaborative robots from external cyberattacks, building an additional layer of security into the company's OT infrastructure. Through RIS, RPK's robots can now maintain safety requirements and fulfill their tasks securely.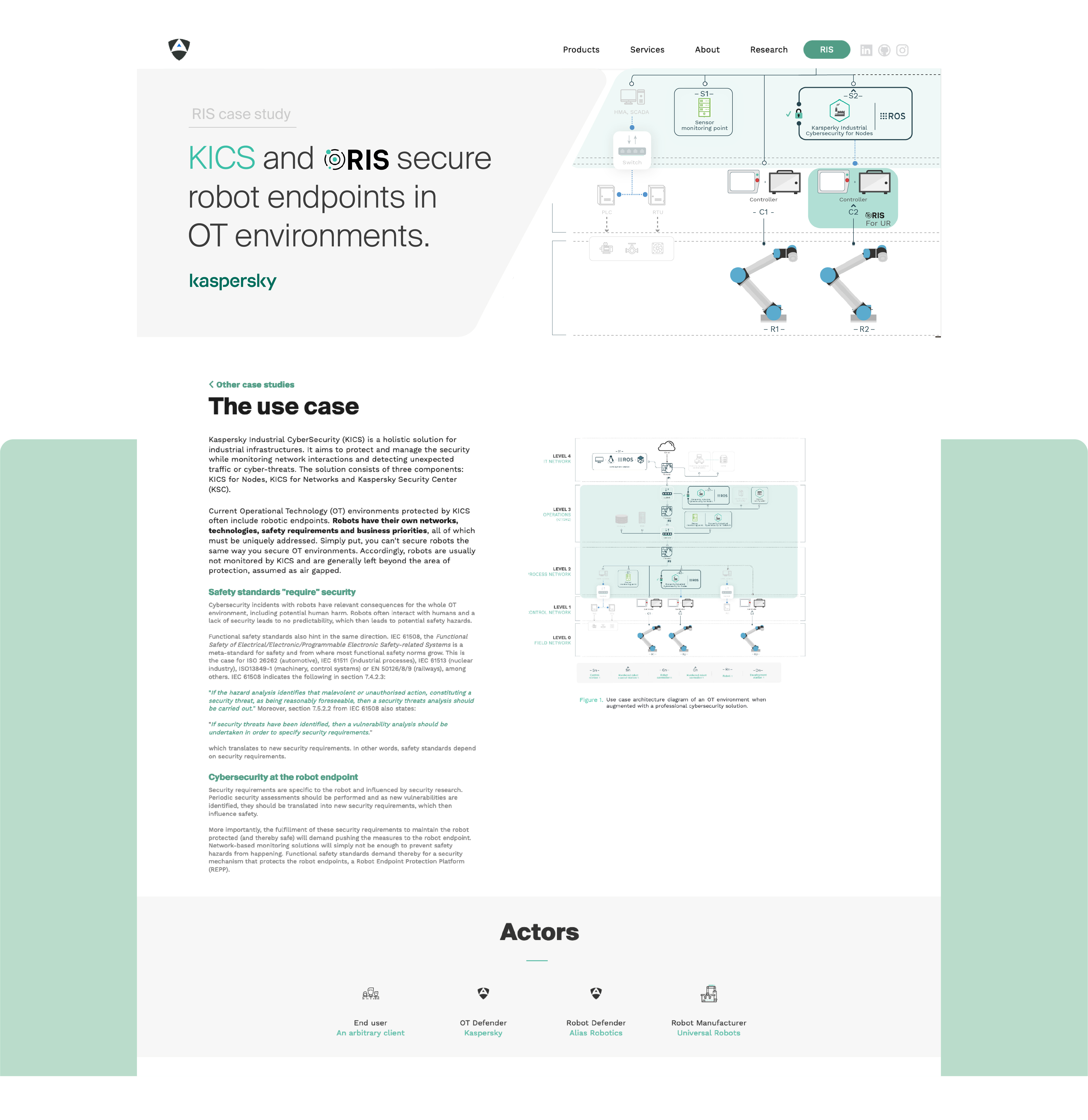 Through a cooperation between Kaspersky and Alias Robotics, we demonstrated technology that helps companies address the challenge of securing OT environments with robots while maintaining their safety requirements.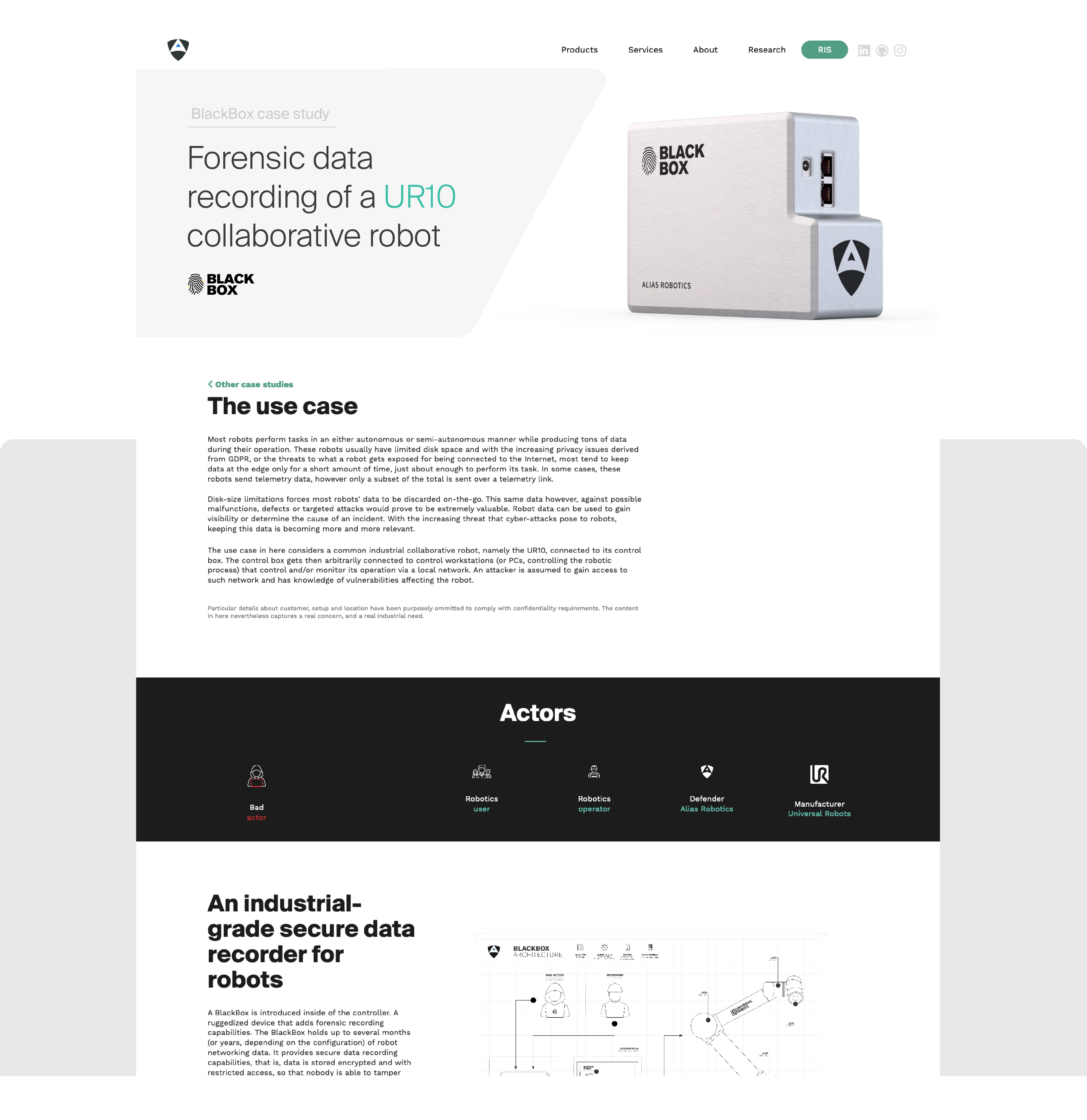 Disk-size limitations forces most robots' data to be discarded on-the-go however this same data is critical against possible malfunctions, defects or attacks. This case study presents the BlackBox forensic recording capabilities for robots.